ABOUT US
Arcade Studios consists of a highly experienced core team and a talented pool of freelance editors and motion graphics artists.
We started off as one dedicated team member with a vision, which has now grown into six passionate creatives. Our team is highly experienced and focused on creativity and results. On time. Within budget.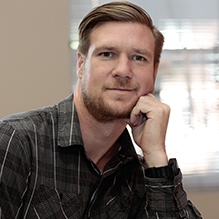 DEAN WELLS - LEAD CREATIVE
Dean is a highly experienced filmmaker who specialises in motion graphics and design. At 18 years old he was selected by the NSW Film and TV office to receive funding for a short film, the youngest person ever to achieve this. Since then he has been pushing the boundaries of motion design and visual FX and is constantly looking towards the future of the industry. Dean is professional and reliable and is always up for a coffee to discuss the next exciting project.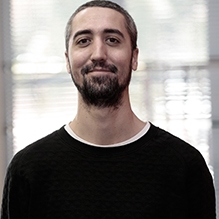 JASON MORICE - MOTION GRAPHICS & VISUAL FX
Working in the video and motion graphics field for over 10 years, Jason has developed a unique and captivating style. His love of skateboarding, street culture, art and music has contributed to him being a well rounded, hard working and cutting edge digital artist. With skills including 3D animation, hand drawn artwork, typography, and motion design and editing, Jason is a valuable asset to the Arcade team.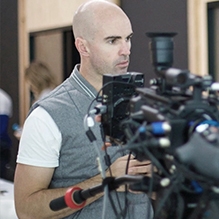 DANNY MORRIS - CAMERA OPERATOR & DOP
Danny has over 16 years of experience working in broadcast television with extensive training and experience in commercial productions and studio operations, proven camera and lighting skills and the ability to work well in a team environment. He is highly self-motivated with a professional approach to his work. During his 16 years he has worked on a wide variety of productions in many different roles such as lighting camera operator, outside broadcast cameras, studio cameras, studio floor manager, jib operator and all round nice guy.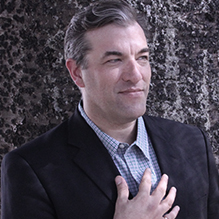 NIGEL HOUGHTON – DIRECTOR OF STRATEGY
Nigel is a seasoned advertising, media and marketing professional with some 18 years of experience; the last 12 of which at Managing Director level. Nigel is comfortable working at a senior level on strategy, planning and execution of digital media campaigns.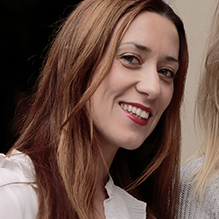 JOANA INCH - DIGITAL ACCOUNT DIRECTOR
Joana is certified in Google Tools (AdWords, Analytics etc.) and is regularly trained by the Google elite agency Engage program in the latest digital trends. Joana's background is with large media agencies working with blue chip and medium sized clients and brings a hands-on, 'service, service, service' mentality to the agency.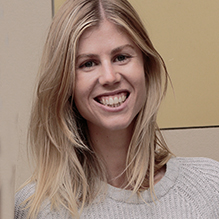 ALEX BEST - SOCIAL MEDIA MANAGER
Alex has handled the social and digital campaigns for some of the biggest companies in the world. Being a young digital native allows her to understand not just the current state of the digital world, but she is right there on the cutting edge of what comes next.